WE'RE CURRENTLY HIRING FOR:
Caregivers and Field Staff
We're always looking for great caregivers to serve in the field. We value the work that our caregivers do each day, and we want to show our appreciation. Therefore, each caregiver working 30 hours or more per week may be eligible for the following employment benefits. To apply, download the application below and submit it to resumes@hratexas.org.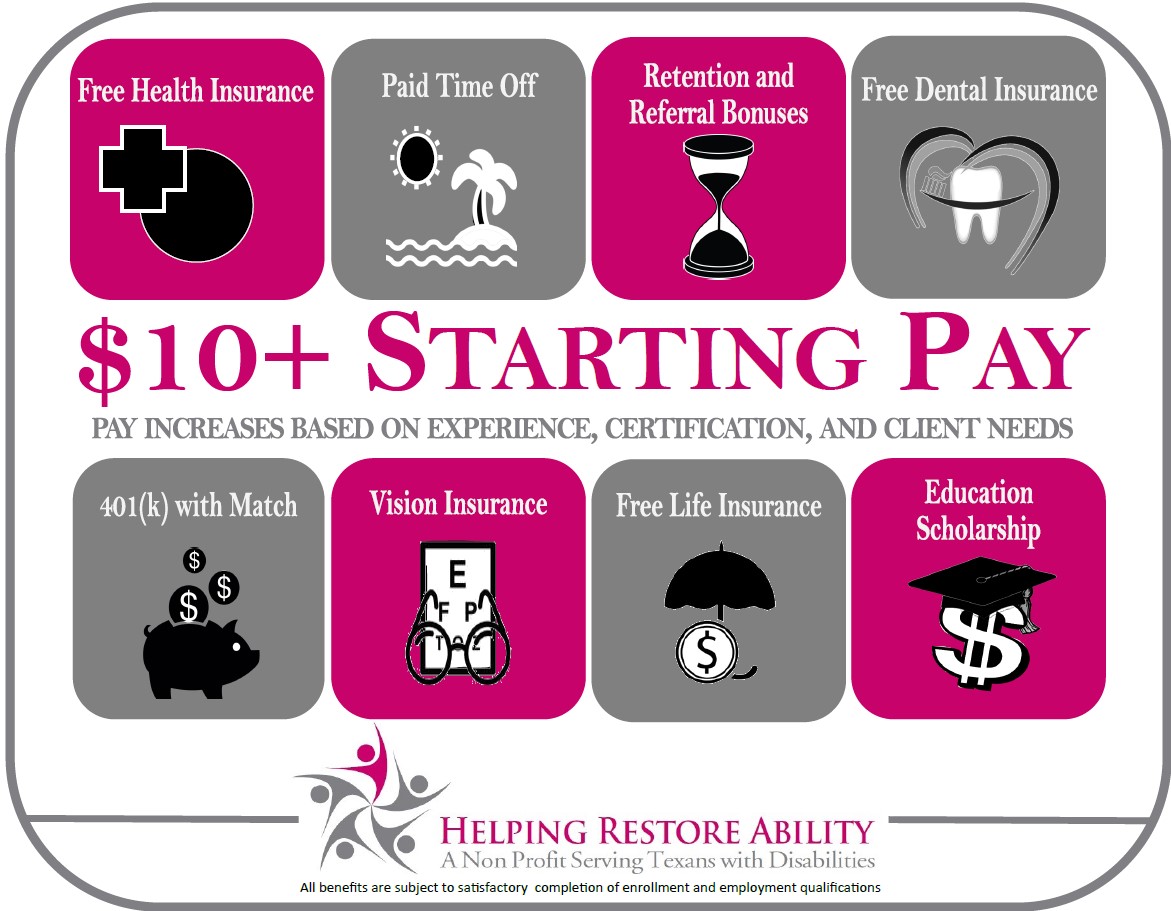 Administrative Office Positions
The following positions are based in the Arlington, TX headquarter offices located off I-20 and Matlock Rd. Full-time employees are offered a range of benefits exceeding industry standards, and highly competitive pay. For additional questions, please email resumes@hratexas.org. 
Financial Management Support Specialist will provide support to our CDS clients, who recruit, supervise, and terminate their own caregivers. CDS support includes, but is not limited to payroll, new employee (caregiver) hiring, and expense reporting services. CDS staff also provide resources and information to current and potential clients. This position requires CSR experience, ability to type at least 40 wpm, and skill in transforming a frustrated caller into a satisfied customer. This is a high-volume role with some stress, but also great camaraderie.  
To apply, download the application for completion, and scan/email it to HR at resumes@hratexas.org or fax to 817-461-2334. We look forward to hearing from you! Questions? Email our HR department at resumes@hratexas.org
IMPORTANT: This application is not for CDS use. The CDS caregiver application is available on Our Programs page under "CDS Forms".