WE'RE CURRENTLY HIRING FOR:
Caregivers and Field Staff
We're always looking for great caregivers to serve in the field. Caregivers assist indivduals with disabilities with "Activities of Daily Living" (ADL) including bathing, cooking, light housekeeping, and companionship services. 
We value the work that our caregivers do each day, and we want to show our appreciation. Therefore, each caregiver working 30 hours or more per week may be eligible for the employment benefits listed below. To apply, complete the the application below via Docusign.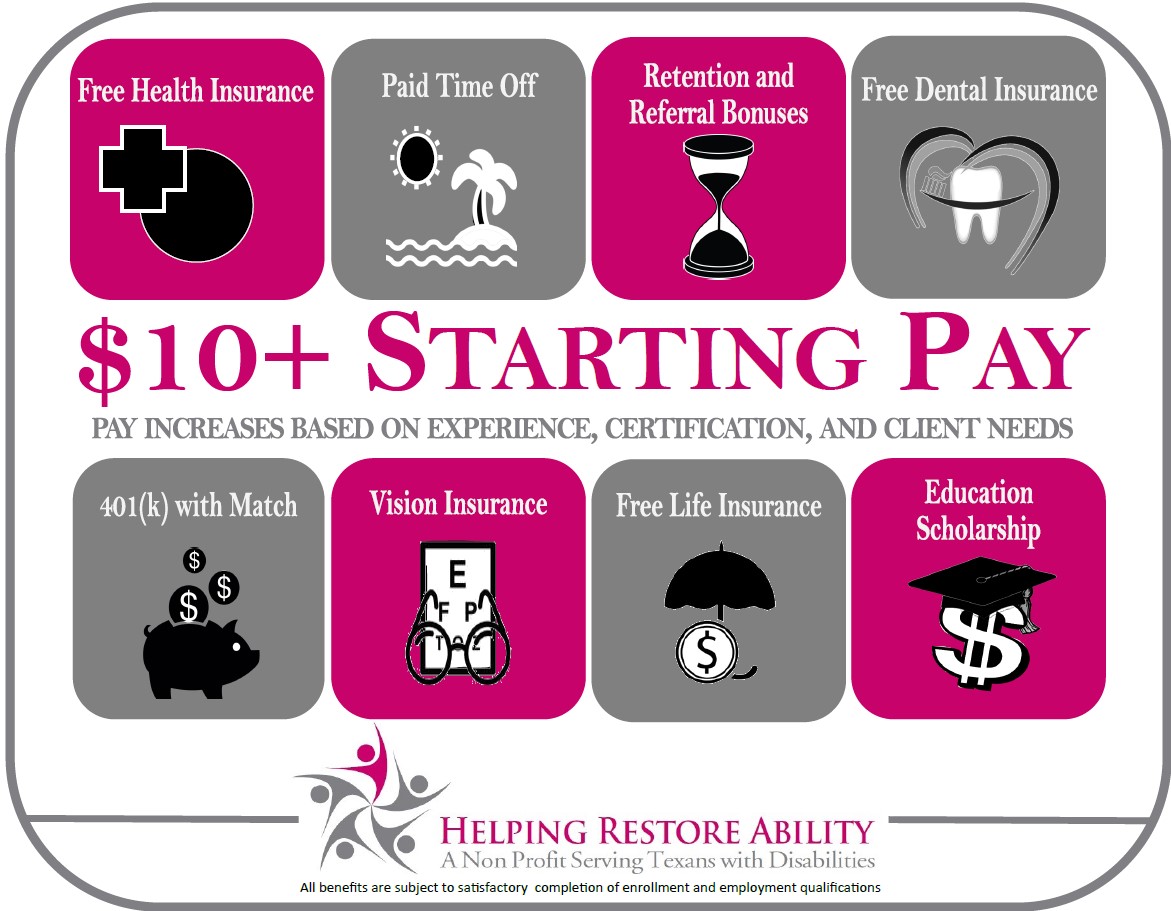 Administrative Office Positions
Our administrative positions are based in the Arlington, TX headquarter offices located off I-20 and Matlock Rd. Full-time employees are offered a range of benefits exceeding industry standards, and highly competitive pay. For additional questions, please email resumes@hratexas.org.
We do not currently have any administrative openings. Please continue to check back as our offices continue to grow to serve the needs of our clients. 
Current HRA staff may find important forms for download here. 
IMPORTANT: This application is not for CDS use. The CDS caregiver application is available on Our Programs page under "CDS Forms".