On Friday, October 19, Helping Restore Ability CEO, Vicki Niedermayer, was recognized by the Greater Arlington Chamber of Commerce as the 2018 Women's Alliance Hero Award Recipient.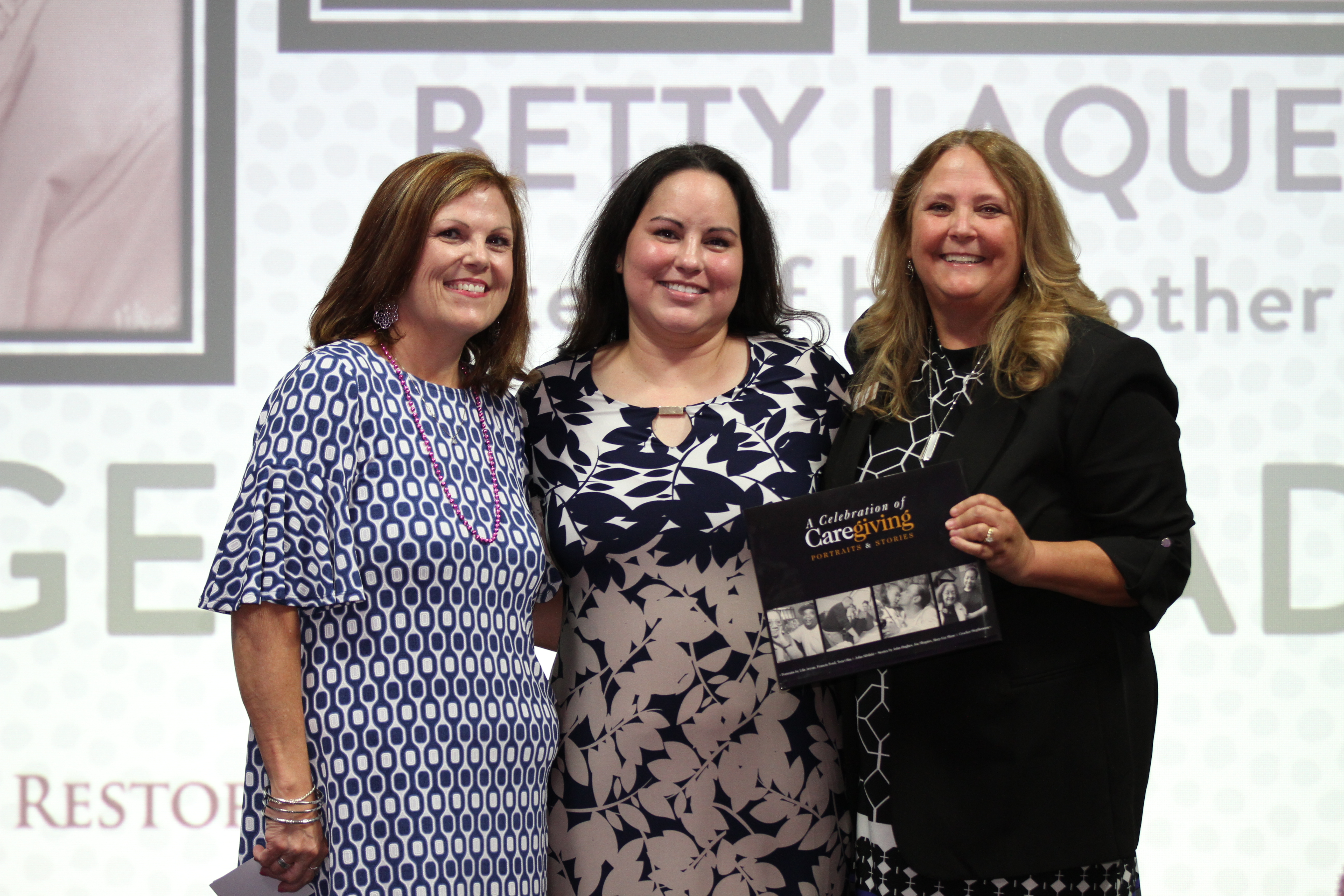 Vicki is a life-long resident of Arlington, Texas and spent most of her professional life working to serve those that are "differently abled".  Her career began at MHMR of Tarrant County in 1980 where she rose through the ranks from direct care to her eventual role as Clinical Director.  In the 1990's she was instrumental in helping the community address the stigma of mental retardation during the closure of Fort Worth State School as residents moved into residential neighborhoods.  She also opened the first group home in the state of Texas for people with autism.  In 1997 she accepted the job of Executive Director of Bethphage, where she developed foster care and supported employment for people with disabilities in Dallas.  In 1999, she was responsible for training foster and adoptive parents of children with special needs at Lena Pope Home.
It was in 2001, she moved into her present leadership role as CEO of Helping Restore Ability, a non-profit agency that provides in-home supports for people with disabilities throughout the state.  Under her leadership, HRA has grown in terms of the scope of services available and clients served while revenues have grown from an initial budget of $1.2 million to the current budget over $24million.  With the launch of private pay services, the agency continues primarily serving low income and indigent people while expanding into the provision of services to those who can afford to pay out of pocket or through long-term insurance policies.
Vicki is a 2004 graduate of Leadership Arlington and was named the 2005 Health and Human Services Woman of the Year.  HRA was named 2010 Nonprofit of the Year by the Arlington Chamber and also named 2011 Aggie 100 Award Recipient.  Vicki is also a Board Certified Behavior Analyst specializing in services for those with developmental disabilities.
In 2013, Vicki was appointed by the HHSC Commissioner for the state of Texas to serve as Vice President of the Texas Nonprofit Council.  She was elected as the NonProfit sector representative to the Texas Association of Home Care and Hospice Board which she served two terms until August of 2018.  She also serves on Congressman Joe Barton's Healthcare Advisory Committee and has advised many local, state and national legislators on the critical issues facing the disabled community.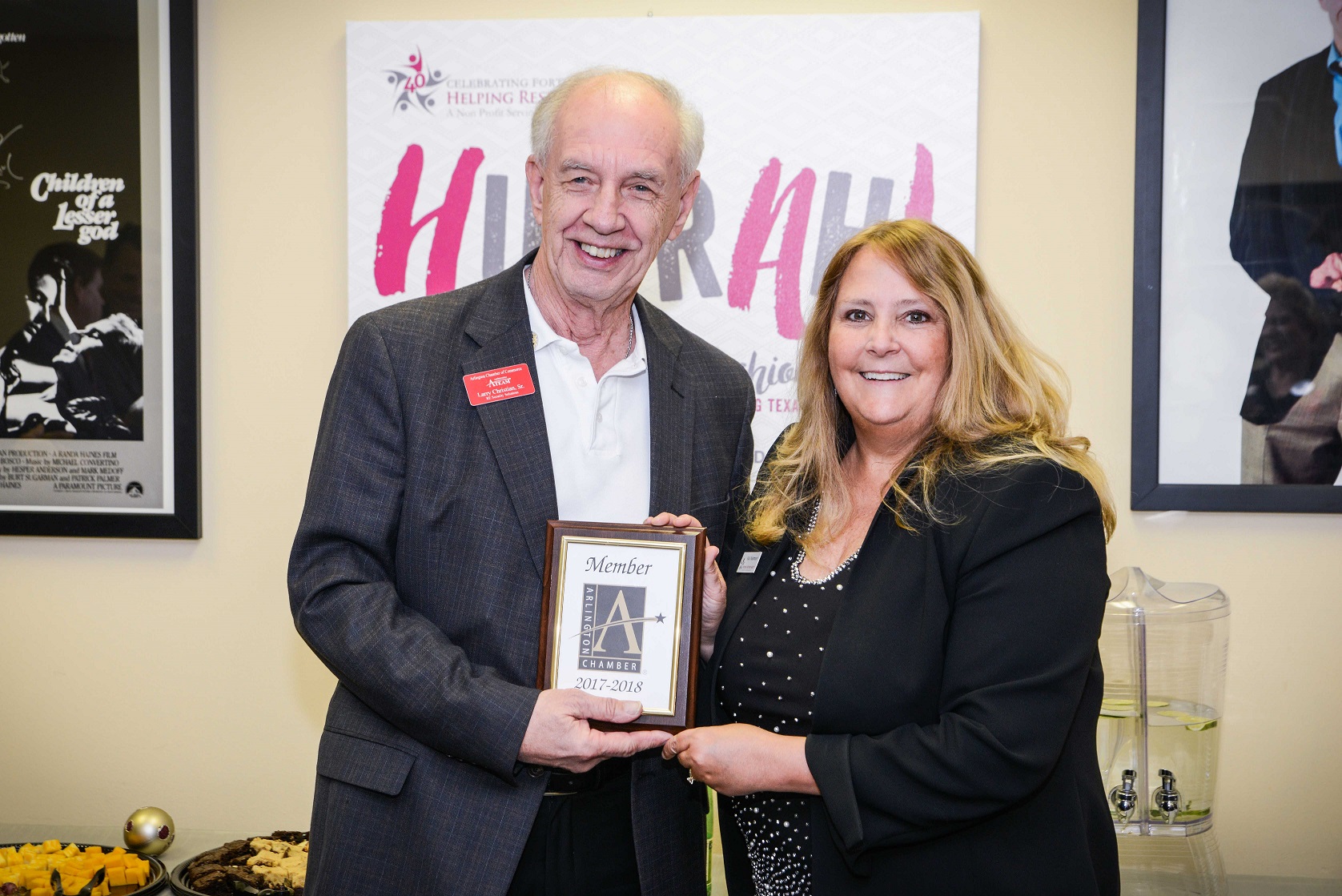 Issues close to Vicki's heart are both the population that she serves in her professional life, her faith and the Arlington Community including the Arlington Animal Services and Arlington ISD.  Vicki serves on the Texas Rangers Ballpark Advisory Board to ensure that the new ballpark will be accessible and able to be enjoyed by children and adults with varying disabilities.  Vicki has been a volunteer at the animal shelter fostering many animals from the shelter as well as helping them find financial resources to support their needs.   Vicki and her husband Eric have also been supporters of the Arlington ISD Pregnancy, Education and Parenting Program for several years and has established scholarships for students in the program to continue their education beyond high school and have "adopted" four students to support and encourage on their journey.
Letters of recommendation for Vicki were received from her staff, her professional contacts, her friends and volunteer projects she has supported, and several area legislators who described her efforts as "invaluable" to them and the community she serves.
Vicki and her husband Eric attend Christ Chapel Bible Church in FW and have served as small group leaders.  They are certified scuba divers, love to travel, and enjoy their family time and hosting big family gatherings at their home.