Many people use long-term services and support to receive assistance in their own homes and community. The Consumer Directed Services (CDS) empowers individuals to have greater flexibility and control over decisions related to the employing of personal assistant services and respite services within his or her home.
The CDS option allows you (or your representative) to self-direct your services. You become the employer of your staff and can make significant decisions on how you receive your services. You have the same service options as you would working with an agency, but you decide how and when your services are provided.
The CDS Program allows each client to direct their own care specific to their individual needs.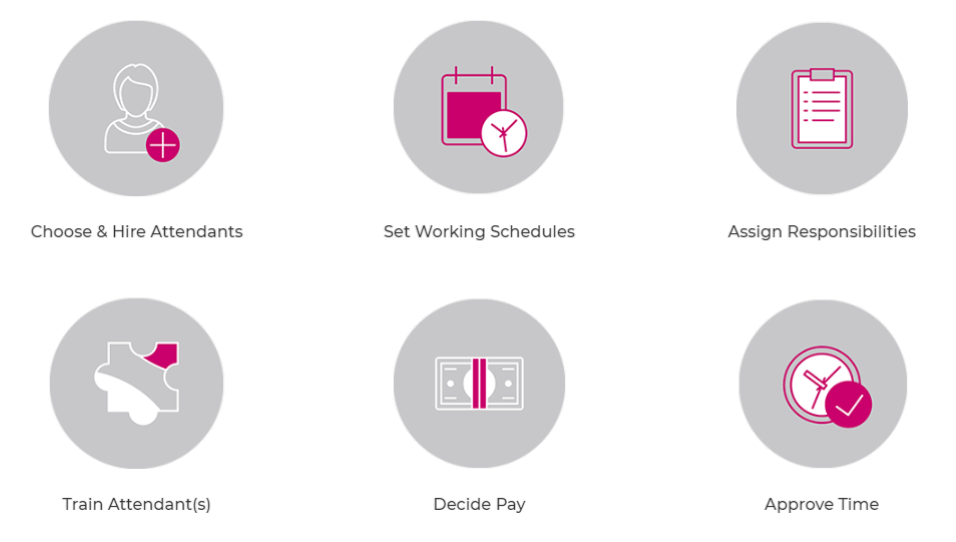 The CDS option give you the flexibility to make your own decisions regarding your care, services, and home management. Helping Restore Ability serves as your Financial Management Services Agency. We will aid you in processing timesheet, withholding taxes and employee benefits, and will serve as a resource to aid you in running your care.
This option is particularly appealing to individuals who already have family members or friends assisting with their care or the care of a special needs loved one. With the CDS option, you can employ these caregivers, which provides them a wage and benefits for doing the work they are already doing. For example, a mother who cares for her son with Spina Bifida may choose to employ herself, her spouse, her daughter, and her next-door neighbor at a rate of $10 per hours. These caring individuals who love the child will now be able to make a living while also ensuring that he is cared for. Additionally, an individual diagnosed with Alzheimer's may designate her daughter to serve as her Designated Representative to direct her care. Her daughter may choose to hire herself, her two sisters, her mother's best friend, and an individual from their church to work nights. The Designated Representative is now assured that her mother is safe and cared for in her own home so as not to disrupt her routine and feeling of comfort and safety by moving to a nursing home.
If either of these scenarios sounds familiar, call Helping Restore Ability. We can help to direct you through the maze of services.
Find out more about the different ways that Helping Restore Ability can help you or your loved one retain independence and dignity.